Grace Nickel's Ceramic Memorial to Point Pleasant Park. April 11 to May 25, 2008, Mary E. Black Gallery, Halifax, Nova Scotia.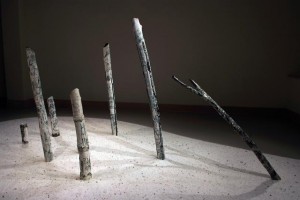 Text and photographs from the exhibition catalogue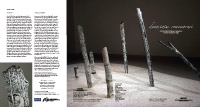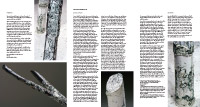 View the entire tri-fold catalogue in PDF format (14.7 MB PDF file)


devastatus_rememorari_cat.pdf
Credits

Photography: Steve Farmer
Text: Sandra Alfoldy, Grace Nickel, Susan MacAlpine Foshay
Design: Jackie Kelly

Sponsors

Elizabeth and Darrel Pink in honour of Anne Mullaly and Ruth Pink
NSCAD University
Manitoba Arts Council

Press

Elissa Barnard, "Seeing the forest for the trees: Nickel's elegy of ceramics, salt, text, reflects on ruin of Juan, reconstruction," in The Chronicle Herald, Thursday, May 22, 2008.
---
Devastatus Rememorari is dedicated to my dear friend Sheena Lennox 1965–2007. The spirit of her strength and courage will stay with me always. Grace Nickel.