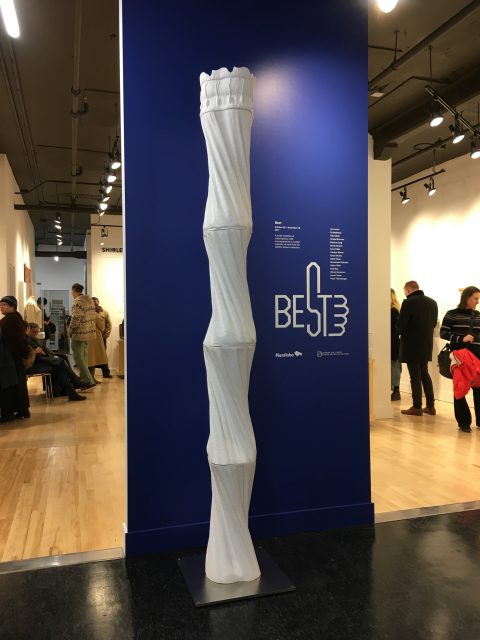 I'm sincerely honoured to have received the Judith Ryan Memorial Award for my piece Host, which was chosen for the inaugural exhibition at the new C2 gallery space in downtown Winnipeg. The exhibition is called Best and showcases examples of high calibre craft work being produced in Manitoba. A small catalogue was produced, with a catalogue essay by guest juror, Janet Morton.
Thank you to John Ryan for keeping the memory of his wife Judith alive by continuing to recognize and support contemporary craft practice in Manitoba, and to the Manitoba Craft Council and the Manitoba Craft Museum and Library for entering into the C2 joint effort to highlight and help fine craft thrive in our province. Congratulations !
The exhibition continues through until November 18, 2017.